ePremium
e-Premium is our state of the art lending solution - Powerful, automated, compliant.
Used by financiers, lenders, and financial institutions (funders) to acquire and manage both commercial and consumer loans across a diverse range of asset classes and portfolios, ePremium handles the entire process - origination, assessment, aquisition and compliance.
Specifically, e-Premium provides low-cost end-to-end fintech payment processing facility which disrupts the complexity of financial management by automating end-to-end loan acquisition, processing, and document management, while strictly complying with the required legislation for the industry.
---
Dig deeper... Visit the ePremium Microsite
ePremium isn't just a database. It's not just a CRM. It doesn't try to solve a single problem, but rather provides a complete end-to-end solution for your financial management.
Find out more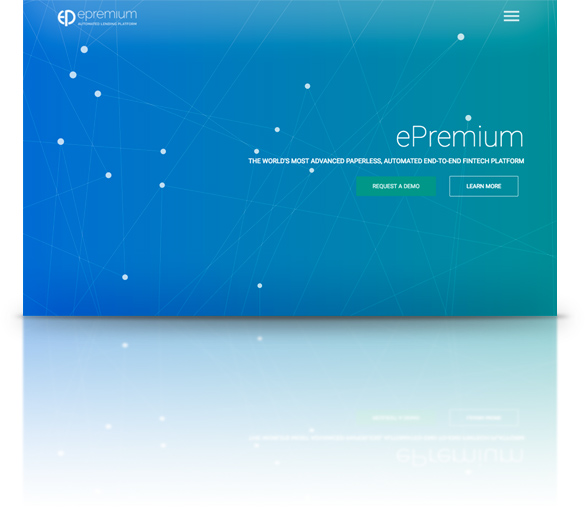 ---
Unique solutions for your organisation
---